FREE Estimates | Timely Responses | Local, Family-Owned Business
You'll Love the Warm Feeling of New Carpet
Very little feels as nice as stepping out of bed onto brand new carpet. It's a welcome feeling every morning, and Granbury Appliance & Flooring Company makes it easy for you to experience it.
You'll be surprised at the difference new carpet makes in your home or business. Visit our showroom today to see an exciting selection of different styles, textures, and colors. Installation is available, and we respond promptly to all your questions.
Exceptional Selections From the Best Carpet Mills
As one of the area's leading flooring stores, we've built great relationships with our suppliers. We're able to offer you high-quality carpet from some of the most reputable mills in the industry.
To see samples and schedule a FREE estimate, please visit our showroom at 100 Corporate Drive in Granbury. We are here Monday – Friday 8 AM – 5 PM, Saturday 9 AM – 12 PM, and we are closed on Sundays. Stop in any time to speak with us!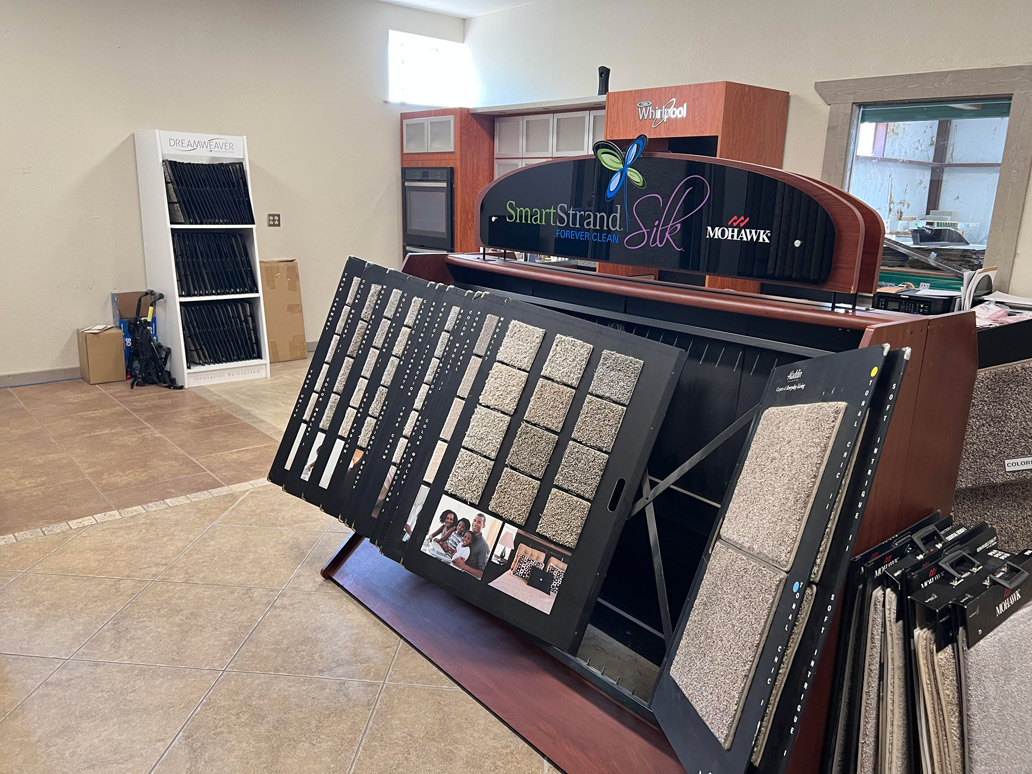 Call or Visit Today to Get a FREE Estimate on Any Flooring or Appliances!